Make your dreams come true in kenya
Namayiana Safaris offers you the perfect combination of wildlife encounters with a cultural adventure you'll never forget.
Safaris and Tours
Tailor-made Safari tours for every budget and expectations. We also offer Photographic Safaris, Walking Safaris and Hot Air Balloon Tours.
Maasai Culture
Experience Maasai life and traditions first hand. Stay in our villages, learn the skills of the warriors – the "Ol Moran" and have a barbecue in the middle of the bush.
Community Outreach
There are changes going on and we support our community in finding solutions to actual problems eg. illiteracy or environmental problems.
For you
Namayiana Safaris is for everyone: Globetrotters, Backpackers, Adventurers, Photographers, Families and Honeymooners (look at our special offer!)
About Namayiana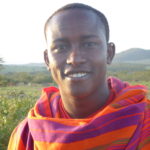 Mpairo Ole Kiyapi
Director and Guide
I was born just a few meters away from Kenyas Maasai Mara. When I was a child the Maasai community taught me what there is to know about wildlife. Now I love to show you my Kenya – my home!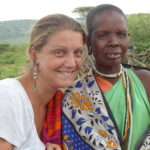 I call Kenya my second home and I love to inspire people to discover this beautiful country. I'm the editor of Namayiana and love to answer all your questions concerning your safari. Hopefully we meet in the Maasai Mara!
Looking for the perfect honeymoon special?