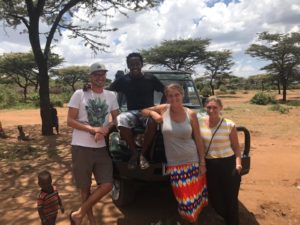 This is really a must-do when you are in Kenya or East Africa - these guys are doing an amazing job.
We spent a whole week within the Maasai Village, while you normally stay inside a Camp. Living in the village with Mpairo, Corinna and the family was really an extraordinary and totally geat experience. Though we could learn a lot about culture and warm hearts. We drank tea in the maasai houses, cooked together with them, met a lot of cows, sheeps, goats, cats, dogs and puppies and felt at home. The house and guest room is very cosy and nice. It offers more comfort than a traditional maasai house like a matress, a couch, a terasse, a kitchen and basic bathroom.
During our visit we went on a Game Drive with Corinna and Mpairo where we could see a lot of great animals like for example lions, cheetahs, elephants, buffalos, hyenas, zebras, giraffes, hippos, crocodiles, antelopes and many more. It was really a lot of fun and Mpairo knows the parc very well and is greatin finding all the animals.
We also went for half day hiking tour with Moses und Koreata which gave us the opportunity to learn about the nature surrounding us. Next to that we were able to visit the school and another traditional Maasai village. What also was really interesting for us was to visit the market and the "shopping center". All-in-All this was one of the best weeks during our world travel so far.
So, everybody we met: thank you so much for everything.
Maike & Niels, german couple on a World Trip in March 2019 Follow Instagram: maike.sander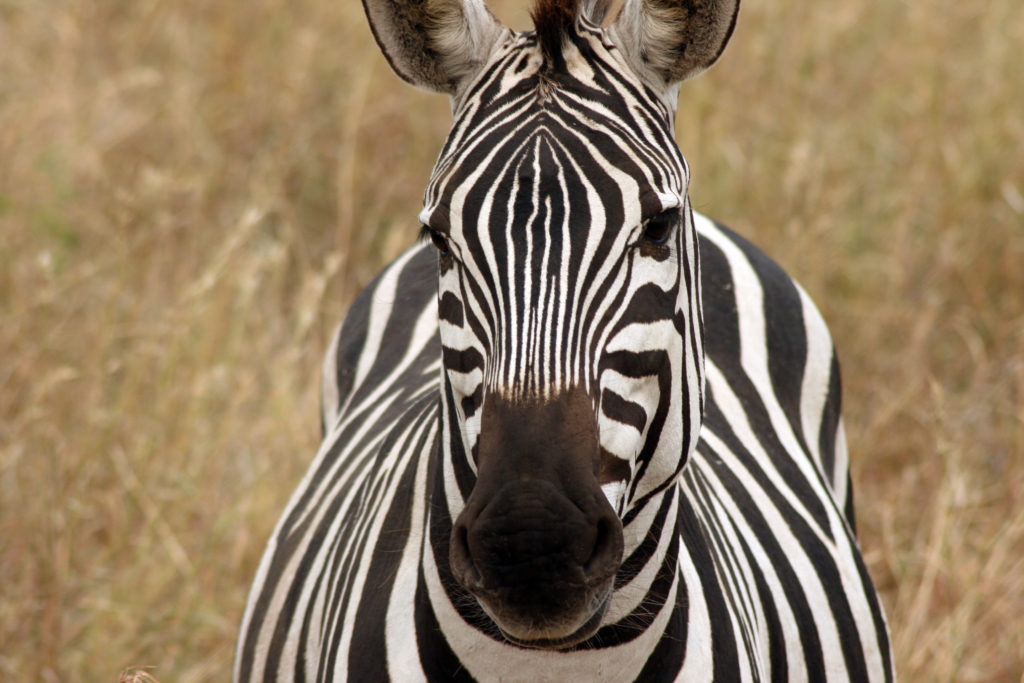 Our safari could not have been better in anyway! John being of the Maasai tribe knew the park better than anyone else and knew exactly where to take us for the best views of wildlife. Our stay was so great, right near the park staying in permanent tents and good local food for breakfast and dinner. I cant thank John enough for the personal and exciting experience. I don't think anyone could show you a better safari than Namayian! Meeting the Maasai on the last day was also one of the highlights of the whole experience. I cant wait to return and visit again. Thank you John for inviting us to visit your home. Aloha my friend
Trevor, from the United States in  July 2019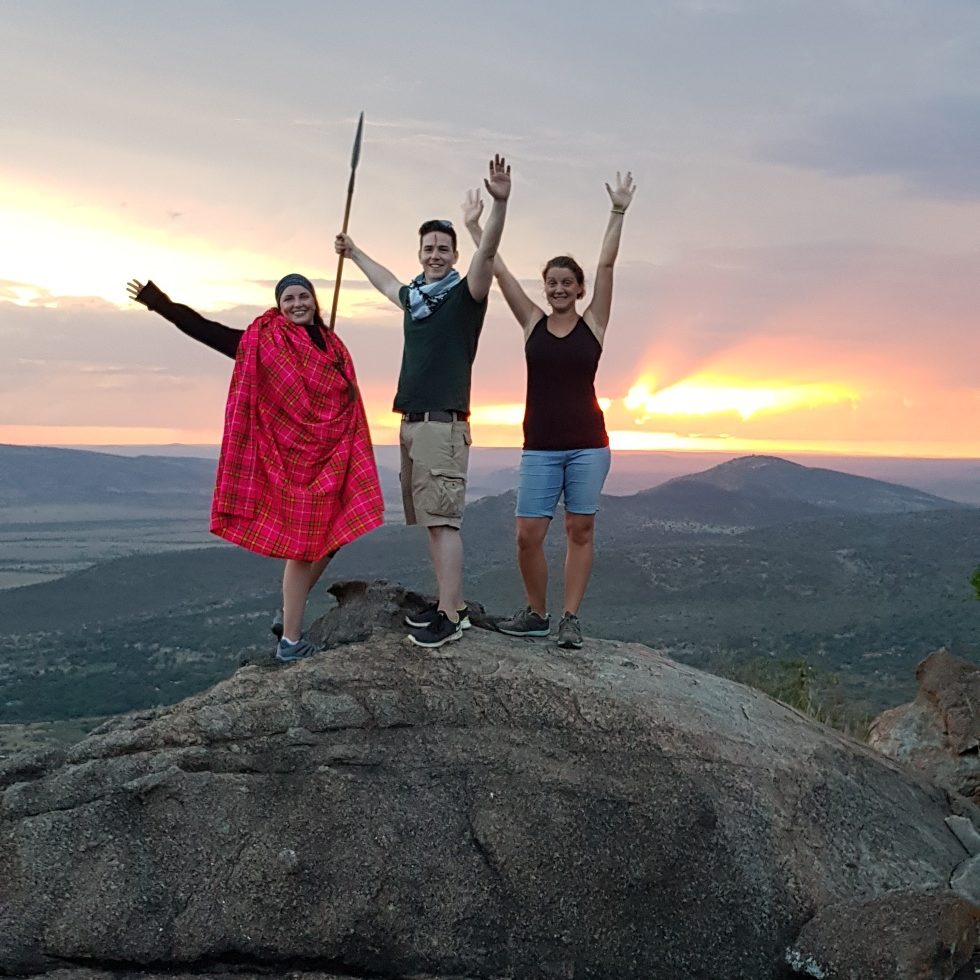 Yes, all the comments are true! But you have to be there with John and Corinna to really understand what this experience is all about! They are very happy, genuine and professional people who are focusing on some truly unique experiences. It is nothing like those mass tourism safaris, here you feel like spending time with friends, you feel welcome and comfortable all times. They went above and beyond to make my birthday the most memorable ever and I would like to send you one more thank you from both of us!
If you have a chance, book a private safari or take a few friends with Namayiana and best experiences are guaranteed!
Deimante and Anders, from Dubai in October 2018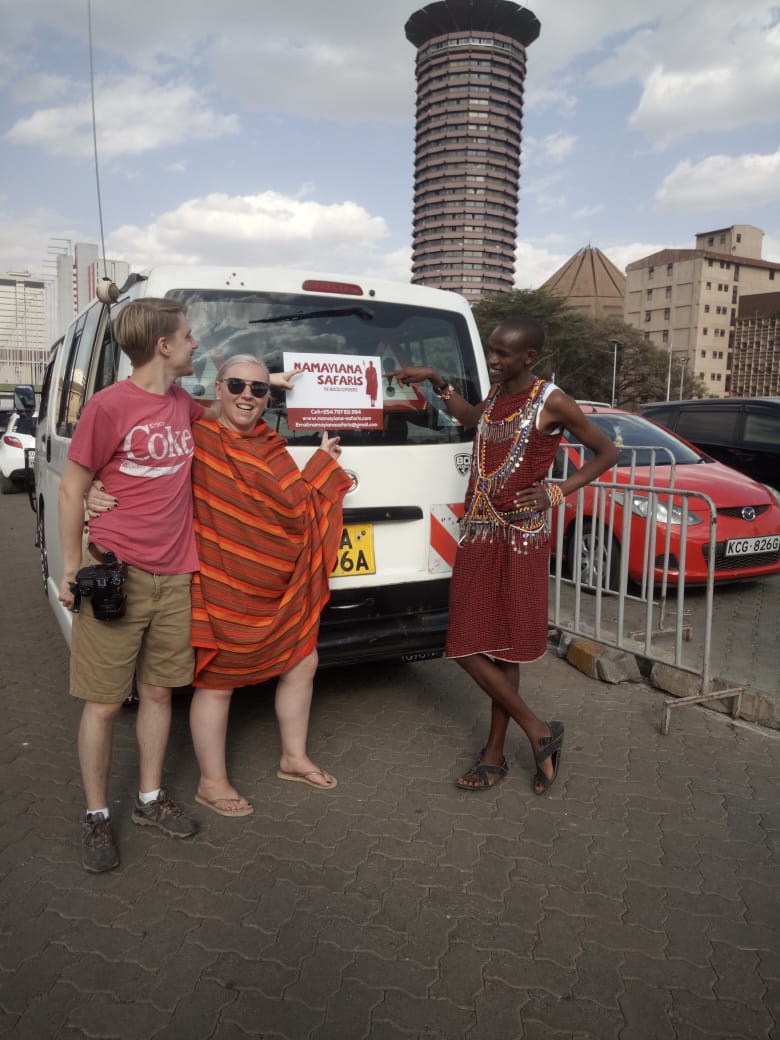 We planned our sort of "spur of the moment" trip to Kenya with only a month before travel. After combing through several agencies and sending out emails, Namayiana caught our eye. They were quick to answer & thorough in what they offered/suggested. Once in Kenya, they were by our sides from the moment we landed in Nairobi to when we were dropped off in Emali to take the train to Mombasa. We spent 9 days on safari starting in the Mara & ending in Amboseli. It was incredible. We enjoyed the time spent with Maasai people as much as we did on game drives. I highly recommend staying in "guest hut." We so enjoyed our evening with the villagers laughing and eating ugali with goat! As for the game drives, one has to see them to believe them. The car was perfect, our guides Moses & Solomon were incredibly thoughtful & knowledgeable - pointing out special sites & animals, stopping & waiting for photos. We also loved learning the local languages. It was perfect. Our guide was Mpairo's (company owner) brother Moses. Mpairo was out of the country, but still called to check on us every single day & even offered to have dinner with us when arrived back to Nairobi. I felt incredibly spoiled to be so thoughtfully taken care of during our time there! We would recommend this company to our family and friends for sure. There is no way other companies could offer such a personal experience as Namayiana. We will be back for more fun one day!
Erin and Brandon, from the United States in October 2018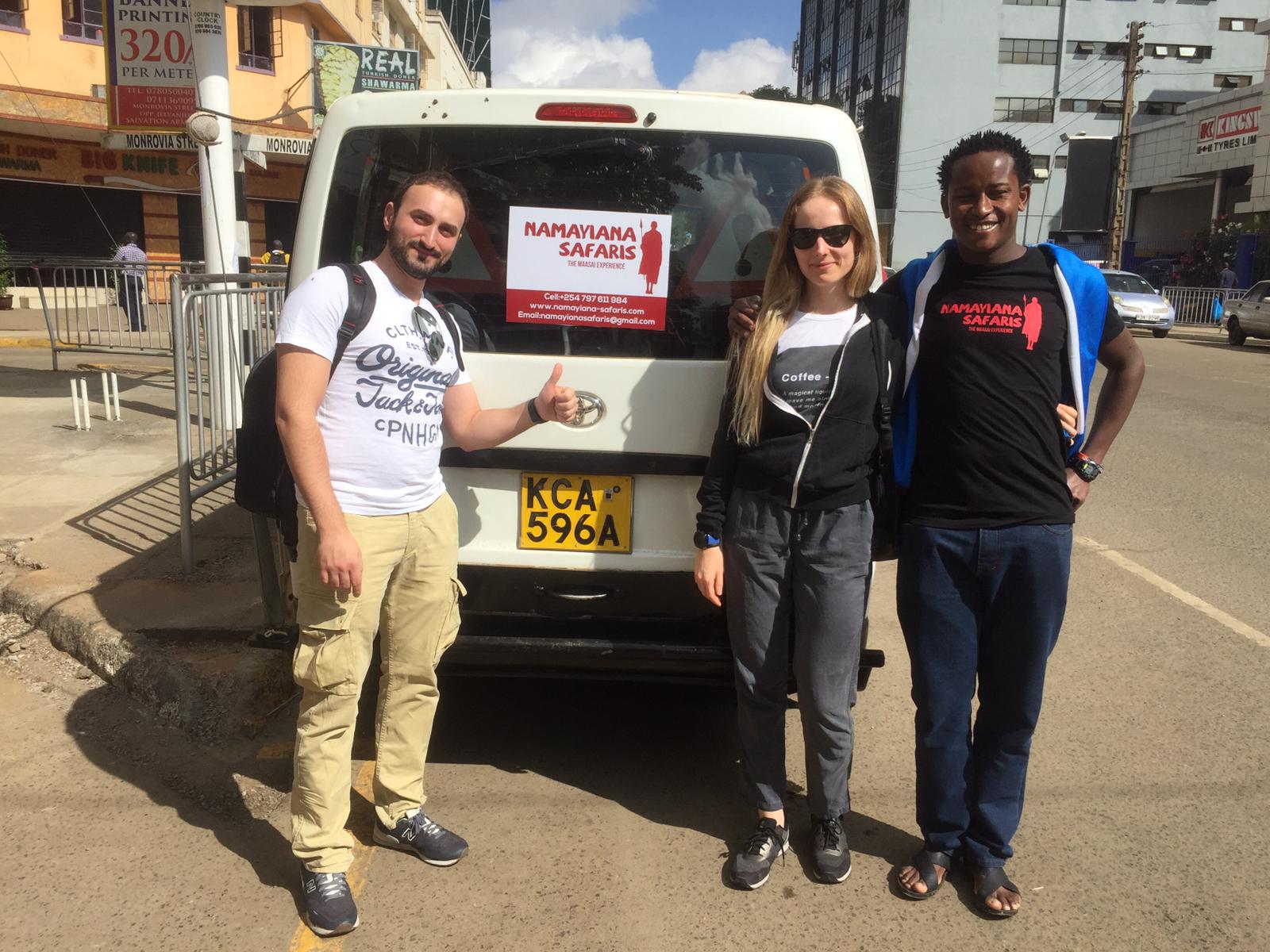 It was our first safari.
THE BEST ONE.
Truly AMAZING company. We spend time with company owners Corinna, John Mpairo and our driver/guide Solomon aka "animal whisperer"(just ask him for any animal and if you're lucky enough he'll find it in couple of minutes) they're were awesome , answered all our questions , gave us the best safari experience we could wish for. PURELY INCREDIBLE. We had a chance to meet Mpairos brother Moses aka "eagle's eyes " (he can spot animals from far away) who is very fun and has lots of interesting stories.
DEFINITELY WOULD RECOMMEND this company if you're looking for amazing, authentic experience and wishing to have an unforgettable safari and long lasting memories!
Once again we would like to thank Corinna, John and of course the best driver and guide Solomon, for taking care of us throughout our Safari , and giving us such an INCREDIBLE experience and more. We could not be more happier !
P.S we came back earlier than expected to Nairobi(no traffic), they even provided us with tickets to National Museum, just that we wouldn't need to wait in airport for our flight for extra hours.
Kristina and Cumhur, from Turkey in November 2018
OUR FIRST VIDEO REVIEW.
Exceptional trip!!! We experienced the beauty and diversity of the Mara thanks to our knowledgable and passionate guide John. Thank you very much! 🙂
Timo and Jakob, from Germany in November 2017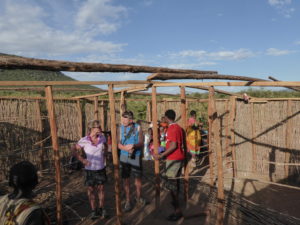 Maasai Mara was a must for our first visit to Kenya and we wanted to experience both the national park and the Maasai living there, if possible. Not merely as spectators but as part of the daily life. We were looking all over for a tour company or guide that could help us to that experience and finally found what become the perfect match for us in Mpario (John) and Corinna at Namayiana Safaris. A more devoted and friendly couple would be hard to find elsewhere and their sense for our, sometimes not so clearly articulated, wishes was outstanding. They arranged everything we asked for, from picking us up at the airport in Nairobi, lodging and allowing us to get to know Nairobi, lodging at the camp in Maasai Mara, game drives, introduction to the Maasai and the Maasai culture (John being a Maasai warrior himself), a most pleasant night in the Maasai village and even a hike to the mountain above the village, including an insight in Maasai medical plants. In Maasai Mara we were provided exactly the kind of tented camp we wished for, the Fisi Camp. We made visits to the park three days in a row, at evening, mid-day and morning. Johns driving skills on the sometimes quite challenging dirt roads and even more skills to be where the animals appear gave us fantastic opportunities to be close to many lions, elephants, fighting hippopotami and many more animals in various surroundings and situations.
When their spare driver, Jimmy, four nights later dropped us at our friends place in Kakamega, also a part of the agreed arrangements, we had a camera full of astonishing photos and our hearts full of Kenya and several new friends, not only John and Corinna. We now recommend all our friends to visit Kenya and to ask Namayiana Safaris to be their guide we and long for the next time in Kenya.
Anna & Gunnar, from Sweden in February 2018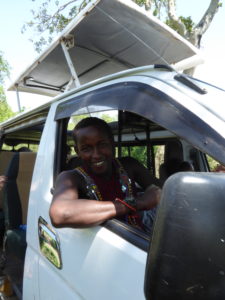 Do not miss the chance to go on a safari with Namayiana safaris! During my three weeks in Kenya meeting Mpairo (John) and learning about the maasai culture was by far my greatest experience and I will definitely return. Mpairo has in depth knowledge about nature, animals and natural medicine. In combination with a sincere respect and appreciation for nature and life, and a happy and kind personality he gave me and my friends unforgettable memories. Asante sana, tutaonana!
Ingrid, from Sweden in January 2018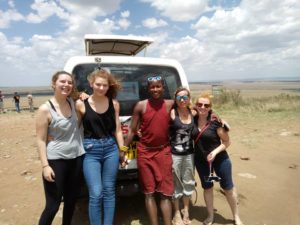 I had the most amazing time with Namayiana Safaris and John was an awesome guide. We saw all of the animals and managed to get some absolutely amazing pictures. Spent such a great time travelling around the Maasai Mara. I would highly recommend doing the safari with Namayiana Safaris.
Tracey, from Australia in November 2017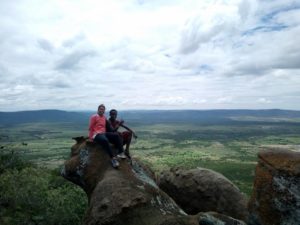 The nature hike and interaction with John was one of the most memorable and incredible experiences of our trip to Maasai Mara. He met us at our lodging and we began our hike by heading towards his village. On the way, John informed us about the area and his way of life which is not only very interesting but also presented in a very authentic and personal way. John is sincerely interested in sharing his culture and history with travelers. This makes the experience that much more meaningful.
We were met by two other Maasai tribe members who accompanied us on the hike. John knew I️ was a physician so he made special effort to point out natural remedies used by people in his village. He provided us with cold water on the hike and at one point allowed us to throw his spear.
At the top of the hike, we had an amazing view of the blue mountains that line the Kenyan/Tanzanian boarder. This was an excellent place to take photos. This hike exceeded my expectations in every way.
Dominique, from the United States in November 2017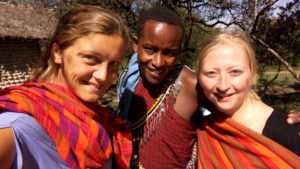 What an experience! Had an amazing time in the Masai Mara. Huge opportunity to discover the Big Five. I also visit a Masai village and met the locals - a super interesting experience! At last, I can highly recommend to choose this company. Excellent people with great connections for creating unique experiences. THANKS from Denmark
Freja, from Denmark in March 2017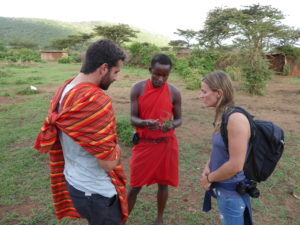 We had an amazing afternoon with them, visiting their village in Masai Mara. Such a great experience! Everybody was very friendly with us, showing their place, rituals, and day by day activities. And the best part was that we didn't feel that weird feeling that you're just one more Tourist! Thanks guys!
Bernardo, from Brasil in February 2017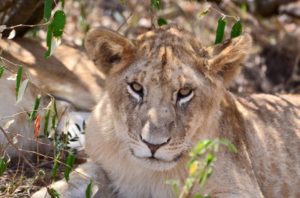 Trip of a lifetime on safari in the Masai Mara. I travelled alone for my safari and was received an authentic, comfortable and extremely memorable experience. On my three day safari I saw a cheetah and her cubs, lions hunting, hippos, elephants, buffalo and of course the wildebeest migration. I also visited a local Masai tribe with my guide/local Masai warrior Mpairo who was knowledgable and enthusiastic about teaching me to make fire and showing me the village life. My accommodation and food were excellent and I enjoyed stories around the bonfire to top it off. I highly recommend the safari to anyone looking for a passionate and enthusiastic guide and memorable safari experience
Emma, from Australia in August 2017
Trip of a lifetime! Everyone here is so friendly and accommodating you couldn't ask for a more authentic experience. We visited one of the Maasai villages and they happily opened their homes to us, showed us their traditional dances, and even hung out around our campfire at night with us. We also walked around their school buildings, bought a few souvenirs made by the men and women of their village, and learned about how they utilize various plants for soap, henna, mosquito repellent, etc. We also visited Maasai Mara and saw many animals including leopard, lion, giraffe, and more! I'm already planning to come back next year and spend a week or so just in this area! Thank you for everything!
Andrea, from the United States in June 2017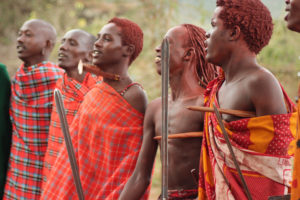 Such a good experience! Namayiana Safaris offered an amazing, very personal tour of Maasai Mara. The park in itself is beautiful, but touring it with a passionate guide is what made the trip so memorable and unique. Can't wait for the next time!
Julie, from Luxemburg in October 2017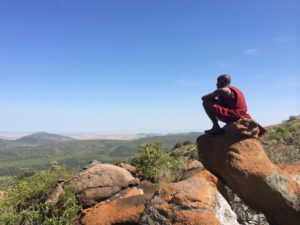 Our party spent a day with John and his business partners before Namayiana Safaris was officially launched. It was a real highlight of our 4 weeks in Africa. At that stage the tour included a fascinating trek through the Bush, explaining the significance of the flora and its use in Masai life, as well as insightful knowledge about the local wildlife, Masai history, customs and way of life. We learned so much, had a fantastic time and made life long friends.We would love to experience the Jeep safari- knowing the knowledge, enthusiasm and energy of the Namayiana Team. It must be amazing. I hope we return to experience it soon
Gloria, from Australia in October 2016