One of the most amazing and breathtaking feelings in the world – floating in a Hot Air Balloon above the Mara plains. If this experience is not on your bucket list, we can just advise you to rank it up high! The calmest way to see our amazing Kenya from above – a Balloon Safari.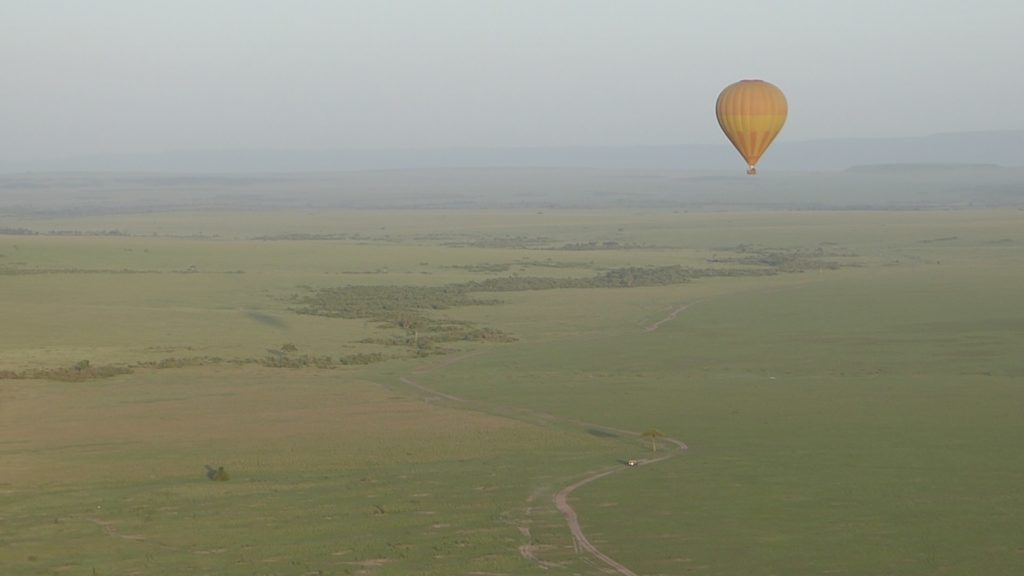 If you want to enjoy this Balloon Safari in the Maasai Mara, we can help you with the booking. Moreover we plan your itinerary around this excursion. Our partner Hot Air Safaris is having over 50 years of experience with Balloon Safaris and can guarantee you an amazing and safe adventure in the sky and on the ground.
What awaits you…
You start your day very early at around 4 am with a pick up from your lodge or camp. With a safari landrover you will be brought to the launch pad of the balloons in the Maasai Mara. Right before sunset you enter the basket and start your adventure. The balloon will be driven by specially trained and certified balloon pilots, that will explain you everything you see during your flight. We try to follow a small river to find Hippo, Buffalo or Elephant. If you are lucky we are even able to see the rare ones of the Big 5 – the leopard and the rhino. It's a great chance to enjoy the wilderness from birds perspective and take some amazing pictures.
After about one hour we land on the ground and will be picked up by our landrover. The driver will bring us to our breakfast site. In the middle of the park with nature and wildlife surrounding you, you will have a first class champagne breakfast with freshly fried omelette, pancakes and many things more. One of the most unique "restaurants" you will probably visit in your whole life.
When you are finished, your driver will go on a game drive through the park, slowly making your way back to your home base.