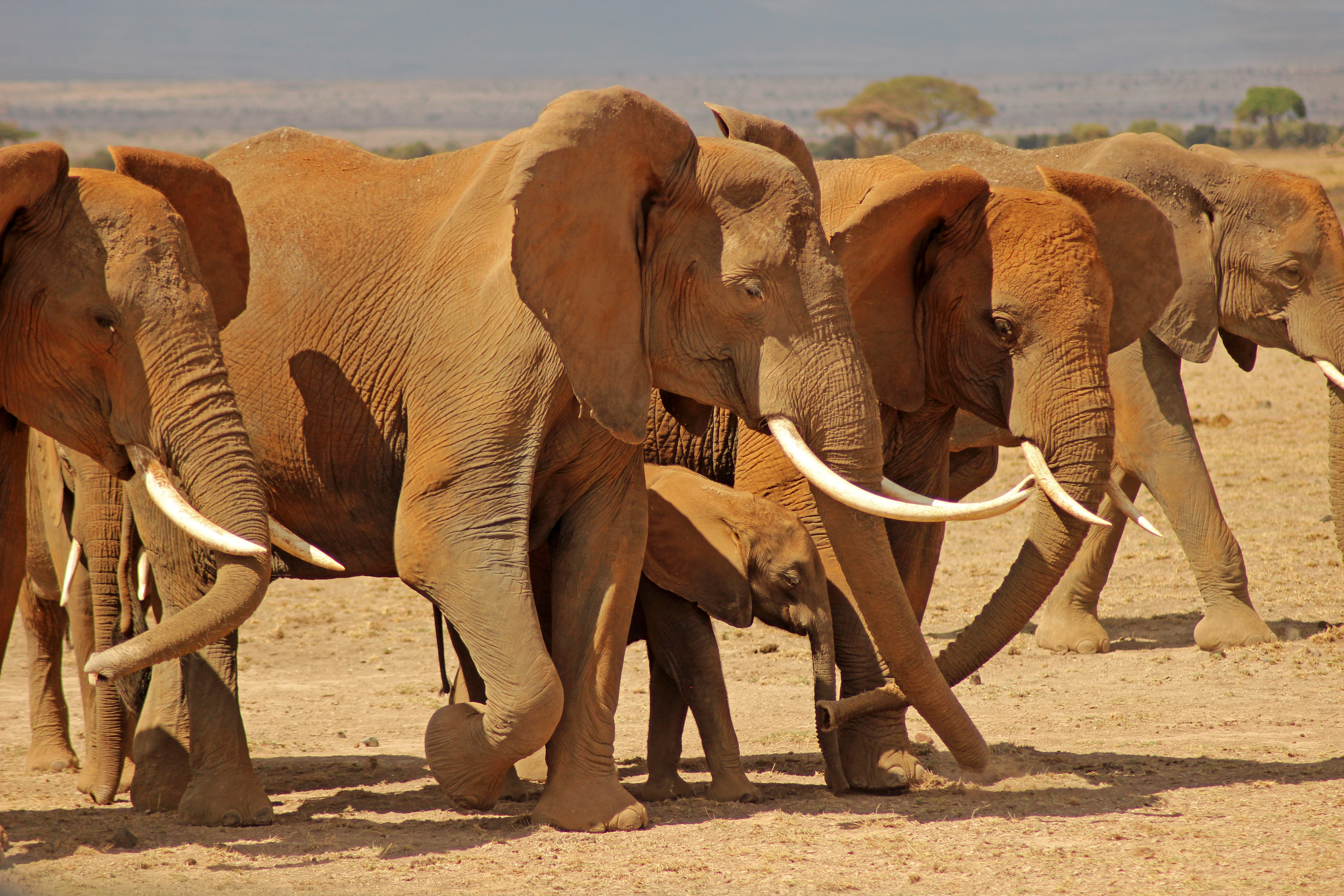 Our Luxury Wilderness Safari takes you to the best wildlife places of Kenya. Meet the Big Cats in the Maasai Mara and enjoy the view of the savannah. Have adventurous days in Lake Naivasha and cycle through zebras giraffes and buffalos. In Amboseli you will be greeted by Africa's highest mountain - the mighty Kilimanjaro. Relax at the pool, enjoy a cold cocktail and watch the elephants go by directly at your lodge's fence. The highlight of your trip will be the visit to the wild and vast Tsavo East National Park. Experience Mzima Springs, Ndulia Rhino Sanctuary and all the wild animals the biggest park of Kenya has on offer. Built on stilts, your lodge here has great wildlife viewing opportunities and many animals walk directly under your feet.
This Luxury Wilderness safari tour is a true once-in-a-lifetime experience that will create memories for eternity!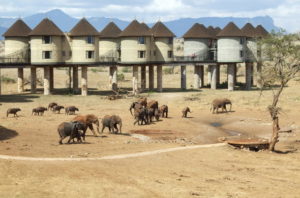 Included
Pick up from and to Nairobi
Game Drives and park fees as per description
Luxury Accomodation: 2 nights Mara Serena Lodge, 1 night either Nakuru Sopa or Naivasha Sopa, 2 nights Ol Tukai lodge in Amboseli and 2 nights in Sarova Salt Lick Lodge in Tsavo West
Maasai Village Visit in the Maasai Mara
Boat ride on Lake Naivasha
transport in your own 4x4 safari van with excellent english-speaking guide
full-boarded including drinking water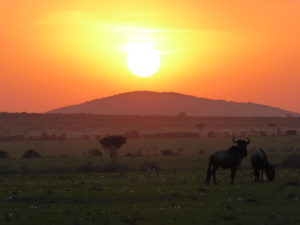 Prices
Our prices are are based on a private safari, which means that you will have your car and guide completely to your own. The itinerary is fully customizable. Your accomodation is on a sharing basis, if you need single rooms please contact us.
Please note that higher rates apply during the High Season from July to October, since accomodations are rising their prices during this period.
Day 1 Nairobi to Maasai Mara
We will pick you up from the airport or your hotel and make our way into the Maasai Mara. We will stop once at the Rift Valley View Point to enjoy a great view over the plains of Kenya. In the afternoon we arrive in the Maasai Mara and our way to MARA SERENA LODGE is also our first game drive. In the lodge we fresh up and have lunch. This evening we go for a game drive into the National Reserve and start searching for the awesome animals the Mara is famous for. Hopefully we are very lucky to see lions and cheetah hunting for their dinner. After sunset we leave for our lodge again, enjoy a yummy dinner and enjoy an unforgettable night under the stary sky of Africa.
Day 2 Full Day game drive
Today we start very early with breakfast and try to be in the reserve right at sunrise. This is the best time to track wild animals and probably find the one or the other while hunting or enjoy ing breakfast. We make our way up to the Mara River, where - during the month of July to September - the great migration of wildebeests and zebras is taking place. Here we have picnic lunch if you like, but we can also go back to the lodge. Afterwards we continue our drive through the Mara and search for the Big 5. Later we return to the lodge, relax and maybe enjoy a dip into the pool. We can also arrange a trip to a Maasai village. This trip is included and you'll get to know everything about this very traditional tribe of Kenya. You also get the chance for curio shopping and supporting the community at the same time. We have dinner in our lodge.
Day 3 Maasai Mara to Naivasha or Nakuru
Today after breakfast we start with our slow drive back out of the Maasai Mara National Reserve, while game viewing. We make our way through the Great Rift Valley and enjoy the great landscapes with Mount Longonot, a dormant volcano, always accompanying us on the left. We have lunch on the way and stop afterwards at Lake Naivasha for an adventurous boat ride. Naivasha is a fresh water lake and home to several hundred bird species like the African Fish Eagle or the pelican. You'll get eye to eye with the many hippos that are living on the shores of the lake. This activity is already included in the costs. After the boat cruise we proceed either to Nakuru, the third-biggest town of Kenya or we'll stay in Naivasha. It all depends on your wishes for the activity next day which will be Lake Nakuru and its beautiful landscapes and white rhino or a bike ride through Hell's Gate National Park or game walk on Crescent Island. Whatever you decide, you'll sleep in one lodge of SOPA LODGES.
Day 4 Nakuru/Naivasha to Amboseli
Option Nakuru: This day we will spend in the beautiful National Park of Lake Nakuru. After the great plains and savannahs of the Maasai Mara you will enjoy the green and lush environment of Lake Nakuru. The alkaline lake is home to some highly endangered species  - the white Rhino and the Rothschild's Giraffe. In case you missed the rhino in the Mara, you have your chance to complete seeing the Big 5 here.
Option Naivasha: you have two different options to spend the day. First: Visit Hell's Gate National Park and take a bike ride among antelopes, giraffes and buffalos. At the end of the park you find a beautiful gorge where you can take a local guide to show you around, find proof of the geothermal activities of the region and just enjoy your day. Second: alternatively you can visit Crescent Islands, a small private conservancy on a peninsula in Lake Naivasha. Here you'll get the chance to meet many animals on eye-level and try to get close to them by feet.  Whatever option you decide, both are awesome possibilities to experience Kenyas wildlife without being in a car: stretch your legs and enjoy nature!
After your day activity in Naivasha/Nakuru it's time to get ready for travelling to Amboseli National Park. Home to Mount Kilimanjaro and many elephants. We arrive in the evening in OL TUKAI LODGE and have dinner there. Ol Tukai is situated in breathtaking nature - with Mount Kilimanjaro and the elephant swamps being right out of your front door.
Day 5 Full Day Game Drive in Amboseli
This day we will be on a full-day game drive through the park. The Amboseli National Park is famous for its large concentrations of elephants. Some of the biggest elephants of Kenya are living here. It's an awesome sighting if you see a family of up to 100 individuals with their youngest crossing your road just in front of your car. During the hot hours of the day you find many of the herbivore animals like elephants, buffalo and antelopes around the swampy areas of the park. If you love birds, you are right here as well. Many bird species call Amboselis swamps their home. We have picnic lunch on a small hill that gives you the perfect view of the area.  In the late afternoon we make our way back to lodge where you can enjoy a swim or a cold beer with the view of Mount Kilimanjaro. Or you just sit watching the animals passing by the lodge and see the setting sun!
Day 6 Amboseli to Tsavo West
Today we start early with a morning game drive - the best time to see lions or hyenas hunting for food. Take pictures of Mount Kilimanjaro in the morning light and simply enjoy nature and wildlife. For breakfast we return back to the lodge and get ready for our drive more to the east. Tsavo West is our last stop on the safari and this will be a totally different experience compared to your last days. We sleep in SAROVA SALT LICK GAME LODGE, a unique place built on stilts and the best: elephants and other animals come around to lick on the salty grounds that gave this lodge its name. At night the waterhole here is flood-lit to give you the chance of a 24/7 game viewing experience if you like.
Day 7 Full Day Tsavo West
You probably don't want to leave this welcoming and full-of-animals lodge, but Tsavo West has more on offer. It's unique and wild nature is home to all the Big 5 and has different landscapes for you to discover. Enjoy the beautiful Mzima Springs, a spectacular view at Poacher's Lookout or find Black rhinos around Ngulia Rhino Sanctuary. Tsavo is having a true wild heart, that wants to be explored! LAter we make our way back to SAROVA SALT LICK LODGE and enjoy our last evening of the safari. If you are still not tired you can also go on a night game drive arranged by the lodge on an extra cost.
Day 8 Tsavo to Nairobi or Mombasa
Today we have to say "bye" to our cozy lodge built on stilts. After breakfast we leave for an en-route game drive back to either Nairobi or the beach. If you like we can offer you a very unique way of finishing your last leg of the trip - with the train from the small town of Voi, right next to Tsavo National Park. The train leaves in both direction and of course we will organize the transfer from the station to your hotel.
We can also assist you with your booking of a hotel at the beautiful coast of Kenya. Diani, Mombasa and Malindi await you!