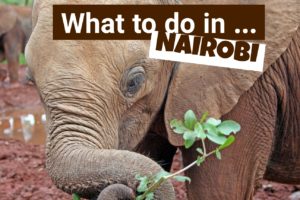 Sooner or later everyone has to pass the bustling capital of Kenya. With the International Airport Jomo Kenyatta most of the Safari experiences begin here. And Nairobi is always worth a visit. Despite its bad reputation and unflattering nickname "Nairobbery", the continents 14th biggest city is a great gateway to Africas culture and lifestyle. If you follow the common sense, don't run around showing off what you own (e.g. phone, camera, watch etc.) and avoid walking around the city at night, you will have a great time. But of course don't forget, this is not Barcelona, Rome or New York.
There are several ways to get from A to B here in Nairobi. Probably the best is using Uber. It's cheaper than a taxi, safe and comfortable. Just download the app on your phone, choose your paying method (if you choose "pay cash" you need no credit card etc.) and call your Uber. You see the prize you are about to pay before ordering the car, so there is no bad surprise in the end.
The cheapest and most interesting way of transport is using the typical kenyan Matatu. These private owned busses drive on fixed routes and just cost a few shilling, depending on time of day and distance you want to drive. It's a great experience, but don't use a matatu at night.
Don't rush through cosmopolitan Nairobi. There's more to discover than you might expect.

---
 David Sheldrick Wildlife Trust
The elephant orphanage of the David Sheldrick Wildlife Trust is probably the most famous place in whole Nairobi. Founded in 1977 this Non-Profit Organization dedicated their life to the rescuing, nursing and releasing of orphans of all species. Around 90 milk-dependent elephant calfs are in the care of the nursery, which is situated in Nairobi National Park.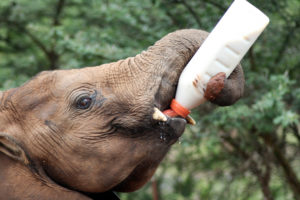 Even rhino, hippo, giraffe and different other hoofed animals and birds are raised by the DSWT. The orphanage is open to the public at feeding times, daily from 11.00 to 12.00am – be on time. During this hour you can get close to the baby elephants, learn about their stories and even touch them, if they come close to you. The entrance fee is 500 KSH or 7 USD (May 2017). If you are doubting if the DSWT is just another "fake institution misusing innocent animals' fate for financial purposes", we can assure you: they do really good work that you can support without negative connotations. KWS Central Workshop Gate, off, Magadi Rd, Nairobi
---
Giraffe Center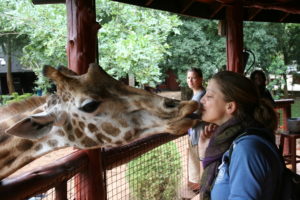 Did you ever kiss a giraffe? Probably not, but here in Nairobi you have the chance to get really close to the tallest animal walking on earth. The "African Fund for endangered Wildlife" was established to protect the highly endangered Rothschild Giraffe and they successfully released many of them into the wild. During your visit to the Center you learn about the program itself and – of course – about the individuals living in the center. Your highlight will be the feeding and interacting with the giraffes from a visitor's platform. The animals always have the opportunity to stay away from the people and their enclosure's size is appropriate. For 10 USD you get the chance of an unforgettable day spend with these graceful creatures. Duma Rd, Nairobi

---
K.I.C.C.

Visiting the K.I.C.C. (Kenyatta International Convention

Centre) is probably the best start to your stay in Nairobi. Enjoy a 360° view from the helipad of this 105m high building and learn about the city's most famous buildings and their history. We can recommend you taking a guide to add more information to your visit, but even without it's an impressive view from above. When getting into K.I.C.C. don't forget to bring your passport, since their security regulations are very strict. Without passport, no getting in. The entrance is about 4 USD. Harambee Avenue, Nairobi 00100
---
Nyama Choma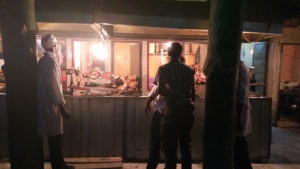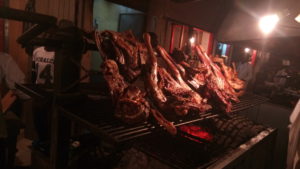 Meat, especially Nyama Choma (which translates "Nyama" = Meat, "Choma" roasted") is the most popular and beloved Kenyan dish and you should try it at least once.  The restaurants, or better said, stalls, serve mostly goat "mbuzi", but beef "ng'ombe" and chicken "kuku" are also available. The meat is barbecued and perfectly crispy. Once getting to a place, decide for one shop, choose a piece of meat directly from the grill and order sides if you want. There are several places around town, best option: ask a local for the nearest option around you or visit Kenyatta Market for the "yummy" experience Mtongwe Rd, Nairobi.
If you want to go for a more luxurious dining option we can advise you to visit "Carnivore". The name says it all! Langata Road, next to Wilson Airport, Nairobi
---
Maasai Markets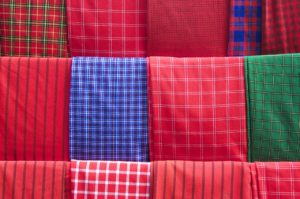 The Maasai Markets of Nairobi are colorful and vibrant opportunities to go for an extensive shopping trip. These open air markets are usually next to big shopping malls and change their location daily. Here you will find handicrafts of all kinds: baskets, kikoys and shukas, beadwork, jewelry, statues, paintings and other curio. Walk around the whole market, take a look at the local art, compare prices and quality and  bargain like you never bargained before 🙂
Where and when: Prestige Plaza along Ngong Road (Tuesday, Saturday), Capital Center at Mombasa road (wednesday), The Junction Mall along Ngong Road (Thursday), The Villagemarket along Limuru Road (Friday), Yaya Center along Valley Road in Hurlingham (Sunday).
---
Parks
You want to get away from the bustling city and breathe some fresh air? Nairobi has several parks on offer.
Take a walk in the Arboretum, a forest park with different trees, bushes, flower and other plants and learn about flora and fauna. Several monkeys and about 100 species of birds are living here as well. The entrance fee is 50 KSH, if you want to take pictures you need to pay 1000 KSH. State House Road, Nairobi
Another great opportunity is a day or half-day trip to Karura Forest in the north of Nairobi. Rent a bike, visit the waterfalls and small caves or just walk around this big park. To get to Gate A take a taxi or matatu up to the Belgium Embassy at Limuru Road. The entrance is 600 KSH.
---
Horse Racing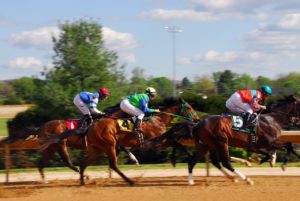 Before Kenya gained independence in 1964 the republic was a british colony. This past is best to be seen at Nairobi's horse race course along Ngong Road. With around 25 annual racings taking place at the venue, it's an interesting possibility to spend the day. Enjoy fast horses, brave jockeys and try your luck betting on your favorite. Check out www.jockeyclubofkenya.com for more information on scheduled dates. Ngong Road, Nairobi
---
Karen Blixen Museum
If you read Karen Blixen's book "Out of Africa", you should definitely not miss this place. The old colonial farmhouse where Karen Blixen herself used to live, is now turned into a museum with great gardens. The entrance fee is 1200 KSH and you find the museum in Karen Road, Langata, Nairobi
---